Internet Webservers - Our History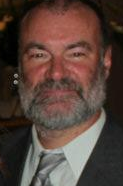 Hi I'm Rob Arrowsmith from Melbourne, Australia and I started hosting websites way back in 2002. Our first business was Revolution Hosting then I started Robs Websites in 2008. Now my new webhosting service Internet Webservers uses the popular CPanel webhosting control panel to give my customers access to automated installation of popular website packages like Wordpress.

CPanel is the easy-to-use yet powerful website management program that is the Industry Leader in Webhosting businesses around the World.
Send an email to sales@internetwebservers.net and we can discuss your requirements
If you would like to purchase a webhosting package please use the following guide.
Basic Webhosting. This will cover the majority of people wanting a small personal or business website. 100MB of space.
Yearly payment of $20 USD
Advanced Webhosting. For those wanting a larger website with a medium amount of content. 500MB of space.
Yearly payment of $30 USD
Elite Webhosting. This package will provide for those that have business accounts with a high level of content. 2000MB of space.
Yearly payment of $40 USD
Close this window.